Start and end your trip at the Evo Return Zone
Parking Evo Return is simple because all trips start and end at either of our Return Zones, located at Surrey Central and King George Skytrain stations. Drive anywhere (within Canada), just end your trip back where you started by parking in any designated spot at the Return Zone. Return Zones are for Evo Return cars only, Evos from the Metro Vancouver or Victoria Home Zones can't park in these spots.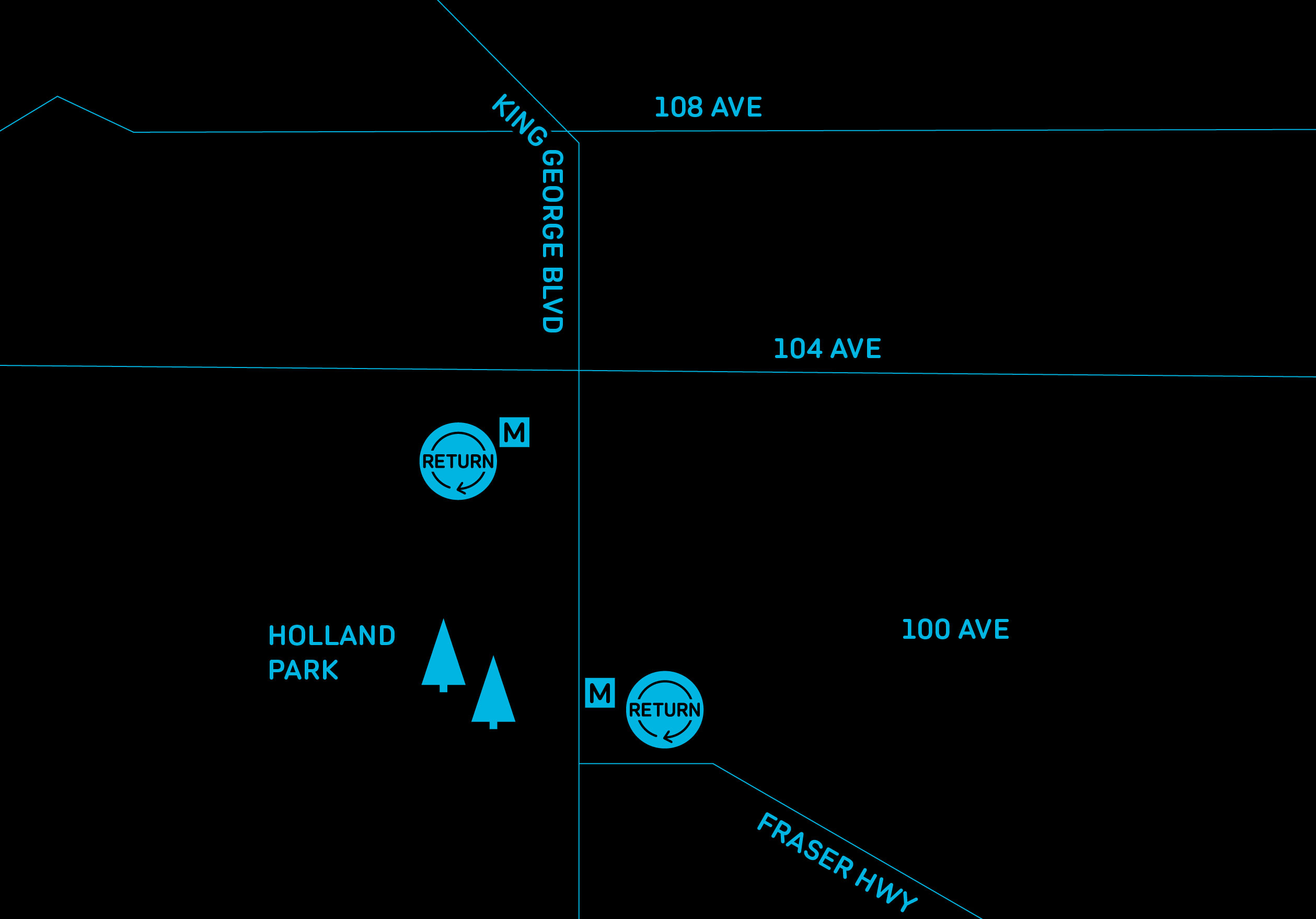 Stopovers
To use Evo for a few stops, grab the key fob located in the glovebox to lock and unlock the car. Just remember, you can't end your trip outside of the Evo Return Zone.
Parking in Surrey
You can stopover in parking spots around the city, just follow posted signage rules, restrictions, and by-laws.
Parking Evo Return in Metro Vancouver and Victoria
Evo Return can stopover in approved Evo parking spots within the Metro Vancouver and Victoria Home Zones, but you can only end your trip back at the Return Zone.
What are you waiting for?
Join the evolution of car sharing.