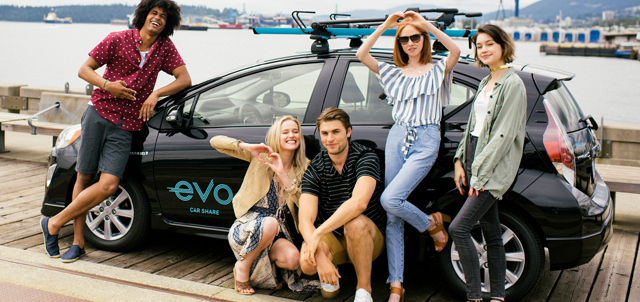 The perfect car for sharing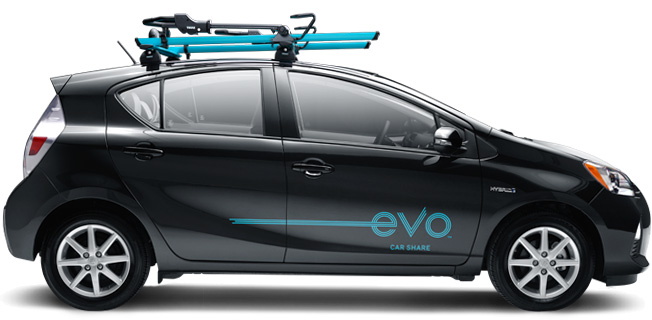 We chose to make every Evo a Toyota Prius Hybrid because it's easy to drive and easier on the environment. Evo has room for your friends, lots of cargo space and is equipped with two bike racks and ski racks so you can take all your gear with you.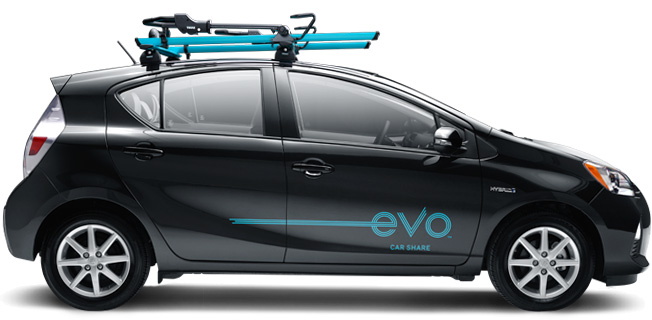 Seating for five

Sometimes more is more. With a roomy interior that features seating for five adults, Evo lets you bring your friends along for the ride.

Easy to drive

Evo is just the right size for navigating city traffic and getting into those tight spaces. Plus, it still has enough room to bring your life along with you. Every Evo is automatic and comes with excellent safety features, like seven airbags, antilock brakes and traction control.

Eco-conscious

Every Evo features Toyota Hybrid Synergy Drive® technology. It's clean, powerful and fuel-efficient. And, because they re-charge on the go, they never need to be plugged in.

Room for everything

Evo has enough room for almost anything you want to bring along. The back seats can be put down flat for those big shopping trips or large items. Even with the back seats in use you'll be surprised by how much you can still fit in the trunk.

Bring your skis and bikes

Every Evo is fitted with two secure Thule bike racks, plus room for up to four sets of skis. So you can share the good times, not just a car. Learn how the racks work.
What are you waiting for?
Join the evolution of Car Sharing.