$0.41

per minute
+ taxes

$14.99

per hour
+ taxes

$89.99

per day
+ taxes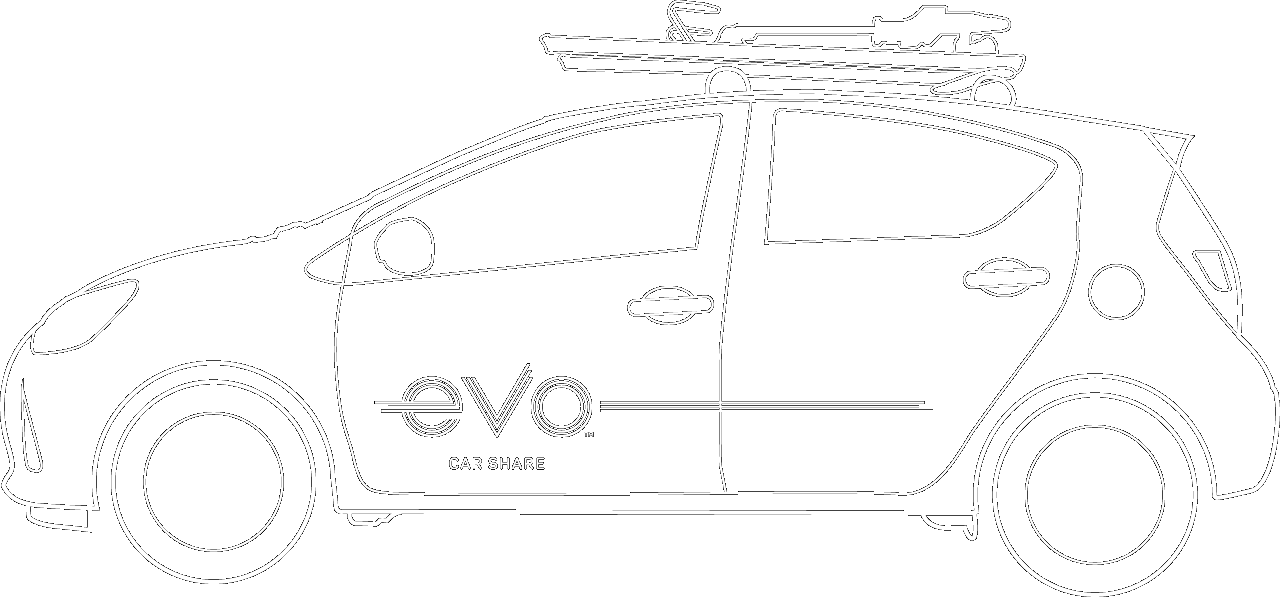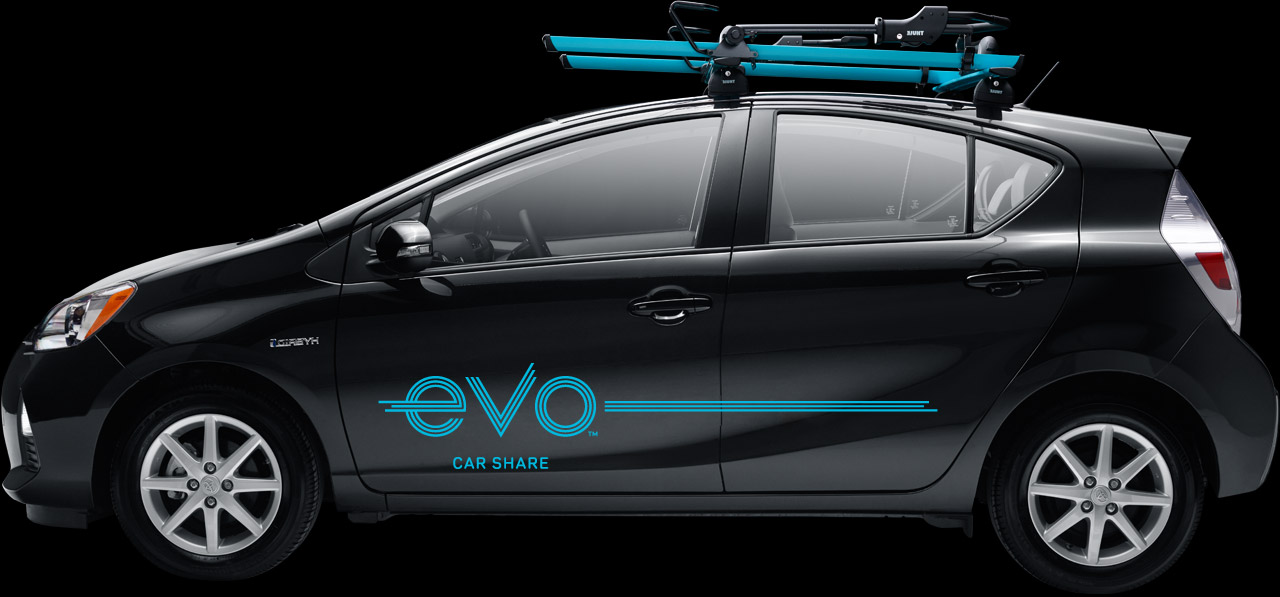 Try Evo FREE and get 30 min FREE driving
Join the evolution of car sharing in BC
Our 100% hybrid fleet, equipped with ski & bike racks, will get you from here to there with room for your friends. Pay only for what you use. We cover the rest. Yep, our per minute rate includes gas, insurance, parking and up to 200km/trip.
Are you a BCAA Member? You get even more. Sign up with your BCAA Member offer!
*Offer expires 12/31/19 and is valid on new Evo Memberships only. Free minutes are valid 30 days from time of Membership approval. See Member Agreement at www.evo.ca.